Employee of the Year 2019
Ross Keyworth, Senior Credit Controller and Recovery Specialist at ICAB, tells us what winning the 2019 Employee of the Year Award meant to him.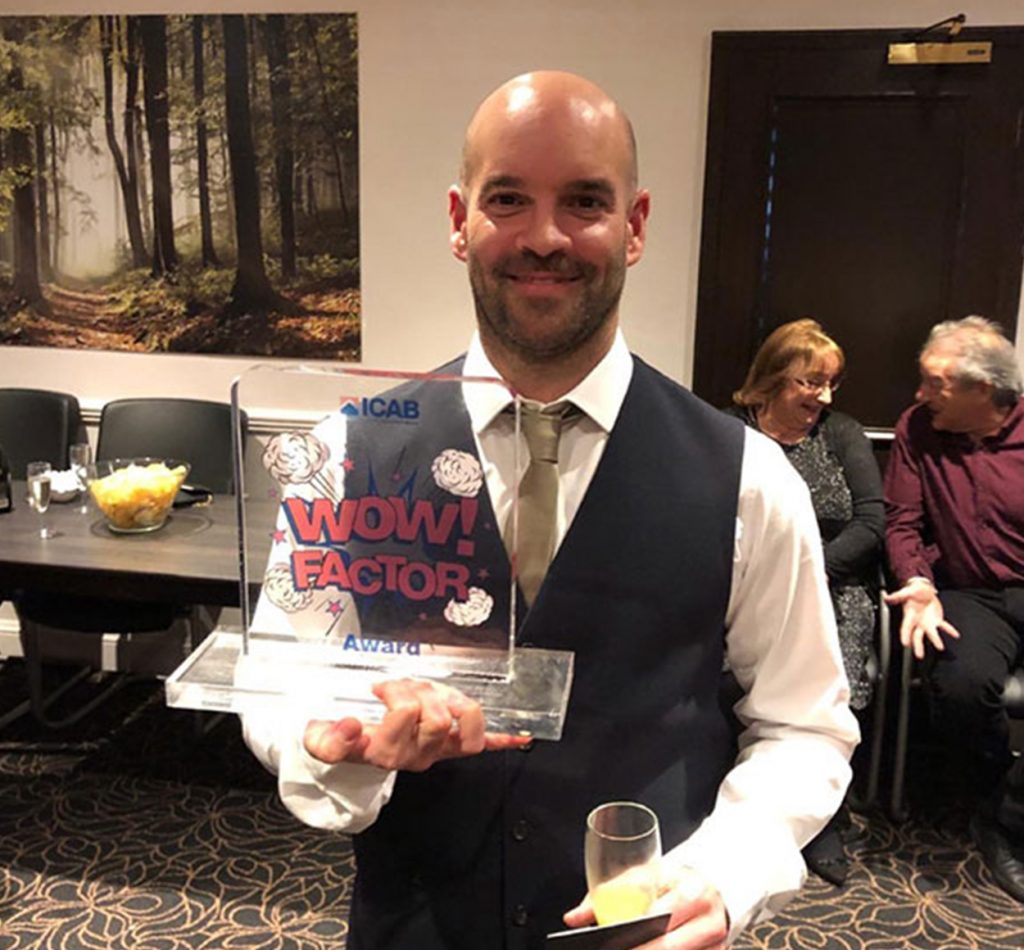 Well it all started all that time ago October 2018 when I walked into ICAB head office on a 3-month temporary contract (initially). Three was obviously a lucky number because on my third day I was offered a full-time credit control position!
I had been working for a large utilities company undertaking debt recovery and litigation in the Small Claims Courts for over 8 years, which coupled with my previous role working for a secured loan provider dealing with recovery of funds due to payment defaults, gave me a large breadth of knowledge.
On my first day at ICAB I was seated at the Directors desk (sorry Directors but it's very comfy!) on the second floor and given a spreadsheet from the Credit Control Team ready to start chasing overdue invoices. I am a naturally motivated person and these kinds of things excite me – sad I know!! I stepped into action to begin recovery of the large number of invoices outstanding and almost immediately began to get good results. What motivates me is seeing cashflow and finances in good order, so I immediately wanted to ensure ICAB had the security it needed. Ensuring good cashflow is vital for any business and really important for peace of mind for staff as well as company owners. My motivation has only grown since that time and I still get a great buzz when monies come in and our accounts are in good order.
I really enjoy working for ICAB as there is direct involvement at all levels and this in turn helps to improve communication channels making everyone aware of the important happenings and where priorities and focus needs to take place. It is a real challenge working with our suppliers to ensure timely receipt of payments but is extremely rewarding when old or "hard to get" monies are received and disputes settled. It is also challenging but really interesting when speaking to our suppliers about their internal processes, working with them to improve the overall flow, trying to make this as efficient as possible for both sides. This has only become more of a challenge and more convoluted during the Covid 19 pandemic as naturally there has a been a strain on all elements of the supply chain. It's also been harder working from home so not having colleagues to bounce ideas off or turn to for advice on how to deal with particular claims. Thank goodness for Teams, Zoom and Whatsapp!
It was a great shock but a huge honour to receive the Employee of the Year award in December 2019 after such a short time. I was given it at the Christmas party, in front of all my friends and colleagues and it was a great way to end a fantastic first full year at ICAB. I take pride in what has been achieved through my efforts, however this also extends to each member of the team I work with and all the staff across the business so I thank them and hope we will continue to work together so well, even if from afar!
2020 has been such an interesting year so far, let's see who will get the award this time? It will be a bit of a wrench to hand over the trophy though but then again we don't know if there will be a Christmas Party so I might not actually have to! If it stays in my house, can I pretend it's still mine? Either way, whoever gets it will be very deserving I'm sure!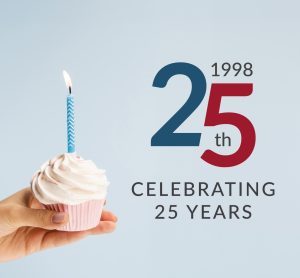 Over its 25 years in business, ICAB (Insurance Claims Accommodation Bureau) has grown from a start up one man band to a household name within the alternative accommodation, decant and major loss field, on a national scale.
Read More